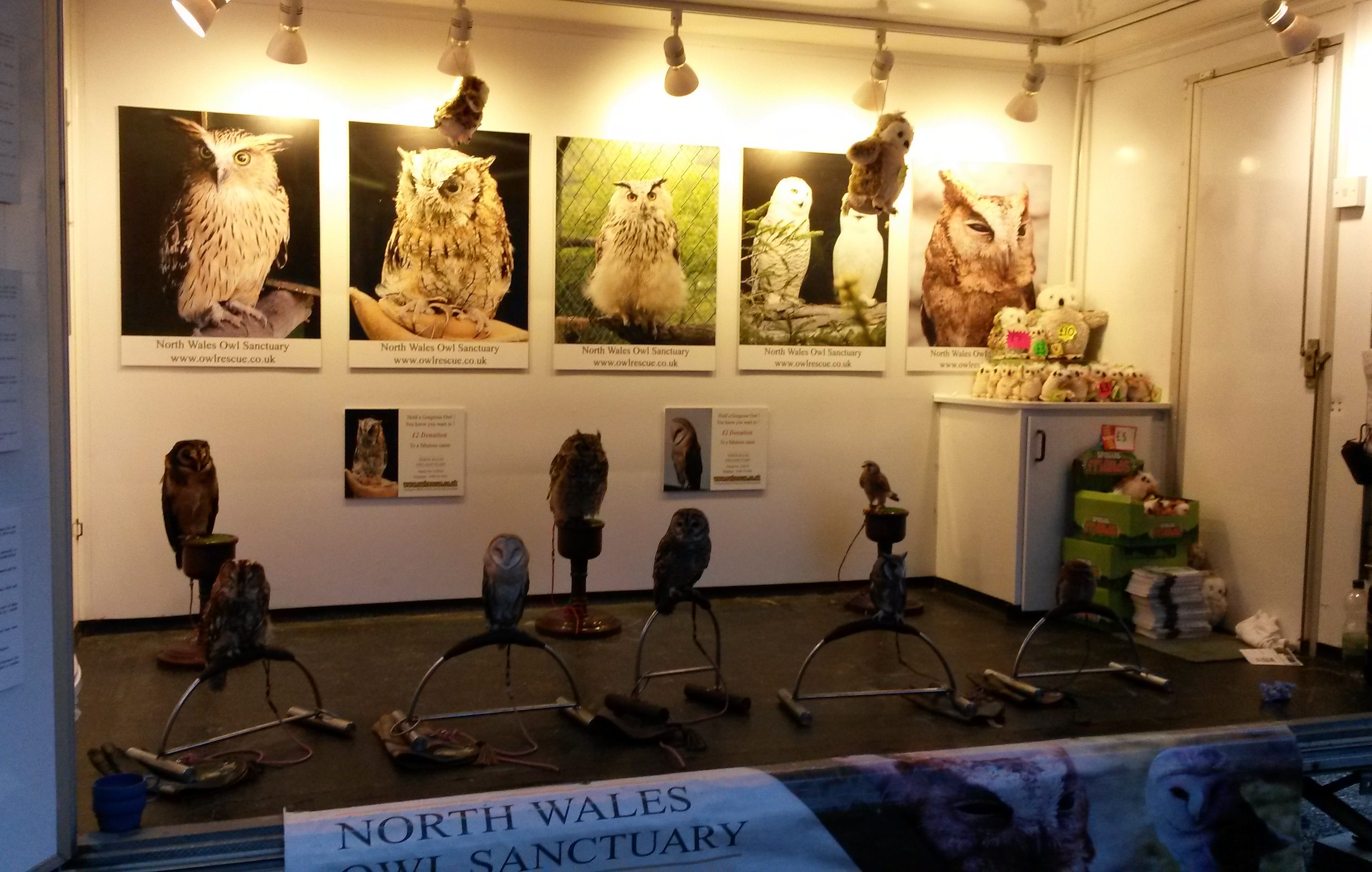 Raising Public Awareness
Throughout the year, members of Owlrescue visit country and agricultural fairs, societies, clubs, schools, fetes and similar events for the dual purpose of education and fund raising.
We are delighted from the response we had to our new Exhibition Trailer, which incorporated our collection of display birds.
During the day, our knowledgeable helpers can explain our activities and answer your questions, along with the opportunity to have "hands on experience" in holding one of these magnificent birds.
The charity is one of the few which allow the Owls to be touched and handed, we run a scheme "hold a owl for a small donation" which has gone down very well with the public over the last two/three years and by keeping the price low, it affordable by all.